PRACTICE FACILITIES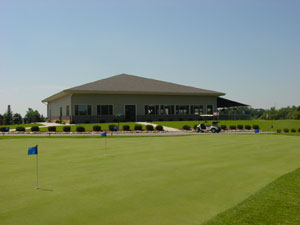 At Hickory Creek we have both a driving range as well as a putting green. Both are maintained with the same attention we give our golf course and are nearly as much fun. Be sure to utilize our practice facilities before your next round and see what a difference it can make.

THE GREENSIDE TAVERN
The Greenside Tavern offers great food, a nice selection of beverages, a friendly staff, a wonderful dining facility, and a spacious outdoor patio area. Not to mention the beautiful view of Hickory Creek.

For the general public we offer services such as in house dining for lunch and dinner, carry out,
Friday fish fry, holiday brunches, and much more.