METRO DETROIT DINING
THE TAVERN IS OPEN
AT 4:00PM,
MONDAY-FRIDAY.
  
Here at Greenside we specialize in leaving our customers with positive experiences. The Greenside Tavern offers great food, a nice selection of beverages, a friendly staff, a wonderful dining facility, and a spacious outdoor patio area. Not to mention the beautiful view of hickory creek. For the general public we offer services such as in house dining for lunch and dinner, carry out, Friday fish fry, holiday brunches, and much more. For golf outings and in house parties we offer a nice selection of different menu options, and a spacious banquet facility seating up to 150 people. For more information on the Greenside Tavern or banquet inquires please call.
OUR SPACE FILLS UP QUICKLY!
PLEASE CALL US NOW TO BOOK YOUR EVENT.
(734) 454-1850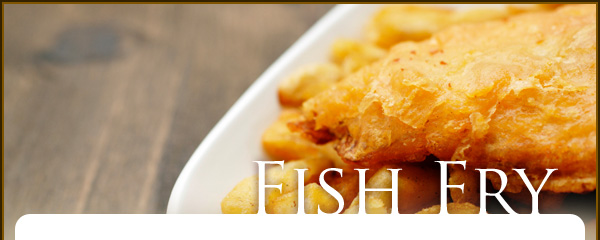 THE FISH FRY IS 
FEATURING
SCOTTY SIMPSON'S FISH & CHIPS! 
 
You're invited to join us at the clubhouse for a Fish Fry. With a wide selection of beverages, and a beautiful view of Hickory Creek Golf Course.
CALL 734-454-1850
FOR MORE INFORMATION